Short-term condominium leasing
Short-term condominium leasing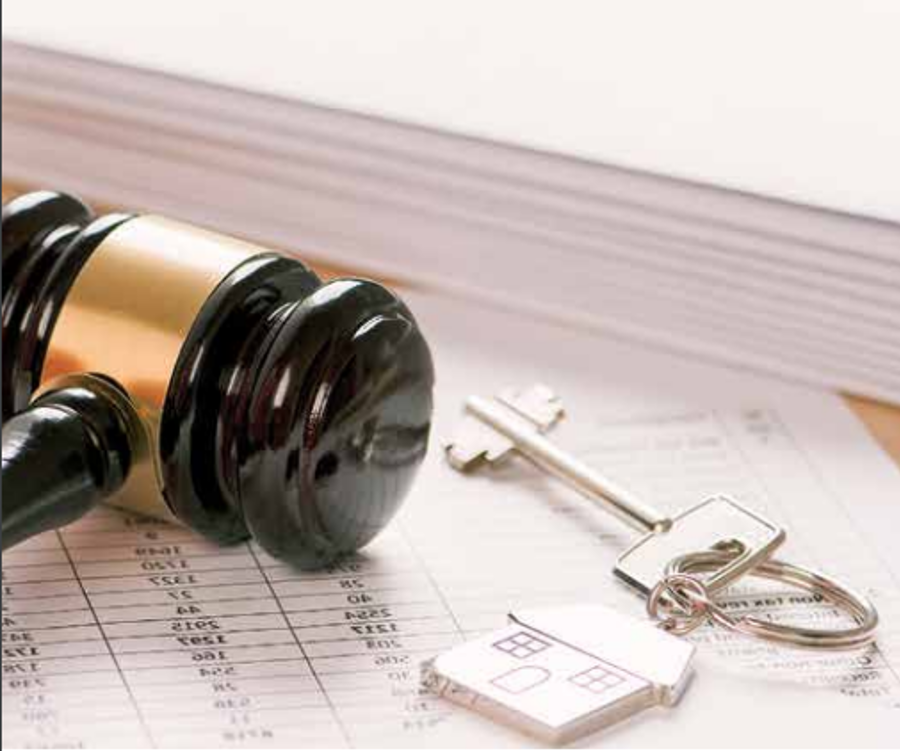 Co-owners must comply with tourist accommodation regulations
by Wassim Hamdy, lawyer
The destination of the immovable, as prescribed in the declaration of co-ownership, is the key indicator that determines whether or not a co-owner has the right to make short-term rentals - and the terms and conditions of such rentals. Even if the Declaration of Co-ownership is silent on this question, we must also ask whether landlords are complying with current laws on short-term tourist accommodation.
On March 16, 2023, a tragic event occurred in a heritage building in Montreal, claiming the lives of seven people. The cause included the non-compliance of accommodations offered for rent on the Airbnb platform. In response to this tragedy, Airbnb has announced that it will remove from its platform all short-term rental listings of accommodations that do not comply with the regulations in force in Quebec. What regulations apply to condominiums? What are the rights and responsibilities of co-owners and syndicates?
In Quebec, short-term tourist accommodation is regulated by the Tourist Accommodation Act (TAA) and its Regulation respecting tourist accommodation. Owners of rental accommodation must register their establishment with the Corporation de l'industrie touristique du Québec (CITQ) - even if it's their principal residence. In addition to complying with municipal zoning regulations, landlords must also hold a classification certificate from the CITQ. The CITQ is mandated by the Ministry of Tourism to manage the registration program for the categories of accommodation covered by the LHT and its regulations.
What is a tourist accommodation?
To be considered a tourist accommodation, the rental unit must meet five conditions, in accordance with the Tourist Accommodation Act:
1. It must be an establishment,
2. offering at least one accommodation unit, such as a bed, room, suite, apartment, house, cottage, ready-to-camp or camping site,
3. offered for rent to tourists,
4. for remuneration,
5. for a period not exceeding 31 consecutive days.
These conditions do not apply to rentals of more than 31 consecutive days. Instead, landlords must use the mandatory lease provided by the Housing Administrative Tribunal, particularly for residential rentals.
THE OBLIGATION TO REGISTER A TOURIST ACCOMMODATION
A number of conditions must be met to obtain registration with the CITQ. In the case of condominiums, in addition to municipal authorization, title deed and proof of $2,000,000 civil liability insurance, co-owners wishing to become short-term landlords must provide the CITQ with a copy of the declaration of co-ownership or authorization from the syndicate of co-owners, allowing them to offer short-term rentals of their residence.
Hosts offering short-term tourist accommodation outside their principal residence are considered to be general tourist accommodation establishments, and must therefore apply for registration using the appropriate form. On the other hand, guests offering tourist accommodation in their main residence are considered to be main residence establishments and must submit a different form. In all cases, however, hosts must obtain a Notice of Compliance signed by their municipality before they can apply to the CITQ for registration. The purpose of this process is to ensure that rental accommodations meet the province's safety and quality standards.
It should be noted that short-term rentals can have an impact on the insurability of the building. In fact, insurance for a residential condominium generally covers damage caused by events such as fire, water damage, broken windows and theft. However, if a co-owner decides to rent out his unit on a short-term basis, this may be considered a commercial activity and, consequently, lead to an increase in insurance premiums for the syndicate, or even cause it to lose its insurance because the risk is increased. Finally, short-term rentals can also have an impact on property value, in that potential buyers may be discouraged from purchasing by the presence of numerous units offered for short-term rental, which could reduce the value of the property.
RESPECTING THE DESTINATION OF THE IMMOVABLE AND THE DECLARATION OF CO-OWNERSHIP
When the destination of the immovable is residential, co-owners have every interest in complying with the law and the declaration of co-ownership. Indeed, in addition to the penal clauses that may be included in the latter, prohibiting short-term rentals, article 37, paragraph 1 of the Act respecting tourist accommodation establishments stipulates that a person who commits an offence is liable to a fine of $2,500 to $25,000, in the case of a natural person, and $5,000 to $50,000, in all other cases. The same applies to any person who makes a false declaration in a document prescribed by law or regulation. As a result, the total cost of penalties can quickly escalate. In this regard, a recent judgment ordered a co-owner to pay the syndicate of co-owners $83,387, including $49,000 to the syndicate for unpaid infractions, as well as $34,387 in extrajudicial fees to the syndicate's lawyer, for deliberately renting out her unit on multiple occasions on Airbnb, despite the clause in the declaration of co-ownership formally prohibiting it. The Superior Court also ordered the defendant, by way of injunction, to cease renting out her unit for periods of less than 12 consecutive months.
It should be noted that the above discussion concerns strictly residential condominiums only. In the case of a co-ownership whose destination would allow short-term rental, such as a commercial or resort destination, it would be inappropriate to pass a by-law prohibiting short-term rental by a simple majority of co-owners gathered at the meeting, as this would entail a change in the destination of the immovable. Instead, such a change would require a three-quarters majority vote of the co-owners, representing 90% of the votes of all co-owners.
It is essential for co-owners to comply with current laws and regulations governing tourist accommodation, to avoid any financial or penal sanctions. In addition, it also ensures the safety and quality of accommodations offered for rent on short-term rental platforms such as Airbnb, and prevents potential tragic accidents such as the one that occurred in March 2023 in Montreal.
Login to view this content
Become a member
Access all our services and a vast network of experts by becoming a member of the RGCQ.